Move In Ready!


Complete an Application Today to get Pre-Approved!
This slideshow requires JavaScript.
SLIDE SHOW
Hover over pictures to advance – pause – backup the picture.
Bigger than it looks! Spacious kitchen, carpet free, large bathroom,
4 Bedrooms, 1 bath,  laundry room
big yard with 2 storage sheds,
gas heat, central air, including stove & refrigerator.
Clifty Creek, Northside, East schools.
Directions: Take Hwy 31 south past Wal-Mart. Left at flashing lights on Base Road.
After 1 mile, Patterson St. is on right.
Less stress with Worry-free PayDayPlan!
  Rent To Own with your deposit plus $1. ($ 700)
Lockbox code available after submitting a free application
Monthly: $699   Twice Monthly: $374  Bi-Weekly: $359   Weekly: $184
Pets are Additional Monthly.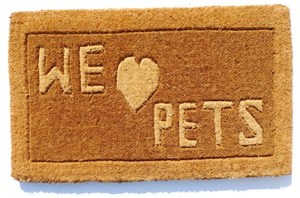 Get pre-approved today!
Go to www.GraysonProp.com for applications as well as the
UPS Store by Marsh
and at each home.
For further questions contact the office at 812-376-3500.
Description

:

Video TourBigger than it looks! Spacious kitchen, carpet free, large bathroom, 4 Bedrooms, 1 bath, laundry room big yard with 2 storage sheds, , gas heat, central air, including stove & refrigerator. Clifty Creek, Northside, East schools. Directions: Take Hwy 31 south past Wal-Mart. Left at flashing lights on Base Road. After 1 mile, Patterson St. is on right. Less stress with Worry-free PayDayPlan! Rent To Own with your deposit plus $1. ($ 700) Lockbox code available after submitting a free application Monthly: $699 Twice Monthly: $374 Bi-Weekly: $359 Weekly: $184 Pets are Additional Monthly. we love pets Get pre-approved today! Go to www.GraysonProp.com for applications as well as the UPS Store by Marsh and at each home. For further questions contact the office at 812-376-3500.

Availability

:

NOW OPEN

Rent-Monthly

:

$699

Rent Weekly x 52

:

$184

Rent to Own Fee

:

Rent to own with $1 plus deposit ($700)

Address

:

242 Patterson Road, Columbus, Indiana 47203

Bedrooms

:

4

Bathrooms

:

1

Parking

:

Off Street

Foundation

:

Crawlspace

A/C Type

:

Central Air

Heating Type

:

Gas Forced Air

Animal Policy

:

Animal Friendly - Limit of Two

Schools Districts

:

Clifty Creek / Northside / East